Welcome to the Victoria Munoz, MC, LPC Secure Client Area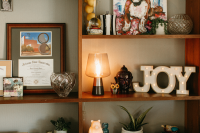 If you are a NEW CLIENT and we have spoken on the phone, welcome! You can register following these simple steps:

1. Click on the REGISTER icon at the top of the page to complete a bit of personal information, including your email, and sign policies.
2. You will then receive an email to confirm your registration.
3. Confirm and complete the remaining forms electronically.
4. The forms will be saved directly to your account, no need to print them for me.

If you are a RETURNING CLIENT:
1. Click the Login icon from the top of the page.
2. Enter your login and password when prompted.
Log in to the secure portal. If you have not received an email with a username, please Register.